I am sure many of you may not know what Eddoe or Arbi is 🙂 Well it's a root which looks similar to Ginger (slightly similar) .. but is high in fiber and is mildly sweet. In it's raw form it looks like this: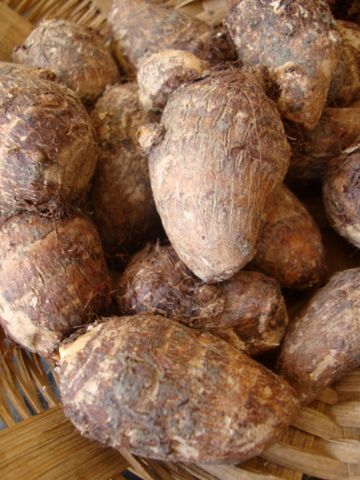 (More details here) Anyways .. it happens to be easily available in the Indian subcontinent and has been one of my favorite dishes. I happened to stumble upon it in a Sri Lankan shop in Berlin. Hence this recipe:
Boil Eddoe for 20 min
Set it aside and peel the skin after it cools down
Slice them and sprinkle them with chickpea flour, turmeric, chilly powder and salt
In a pan heat some oil
Add mustard seeds and let them pop
Add crushed garlic and saute for a minute
Add the sliced Eddoe and saute for 5-10 min
Voila!